Factory Supply Brand New Dongfeng 5000liters Pesticide Spray Truck For Sale
The Railway Dust Suppression Truck is also can named dust supperssion truck, dust extraction vehicle, dedusting trucks, dust extraction equipment, dust fighter, pesticide spraying trucks, agricultural equipments, mist cannon truck, water spraying truck, etc.
The main structure of Pesticide Spray Truck is chassis, water tank, remote control mist connon system, water pump, middle-low pressure water spraying system, manual water cannon( optional automatic water cannon), etc.
The Railway Dust Suppression Truck has many functions, firstly it can be used as a water truck, for water spraying and city road cleaning, secondly is can be used as a dedusting truck, for dust suppression in slag yard, coal storage yard, construction site, coal transportation, sand, iron and steel building materials, cement plant, etc. enterprises, thirdly it can be used as a pesticide spraying machine in agriculture.
Our company is a professional
VEHICLE PARAMETERS
Vehicle Model

CLW5041TDY3

Wheelbase

3308(mm)

Engine Model

CY4BK461

Power/Horsepower

95(KW)/130(Ps)

Water Tank Capacity

5(CBM)

Water Spraying

≥14(m) Water Cannon Shot Range≥28(m)

Mist Cannon Model

CLW-30

Max Shot Range

≥30(m), in still wind conditions

Generator Power

Diesel 8(KW)

Fan Motor Power

3(KW),Aluminium Alloy Fan Leafs

Water Pump Power

2.2(KW) Three cylinder pluger pump
VEHICLE IMAGES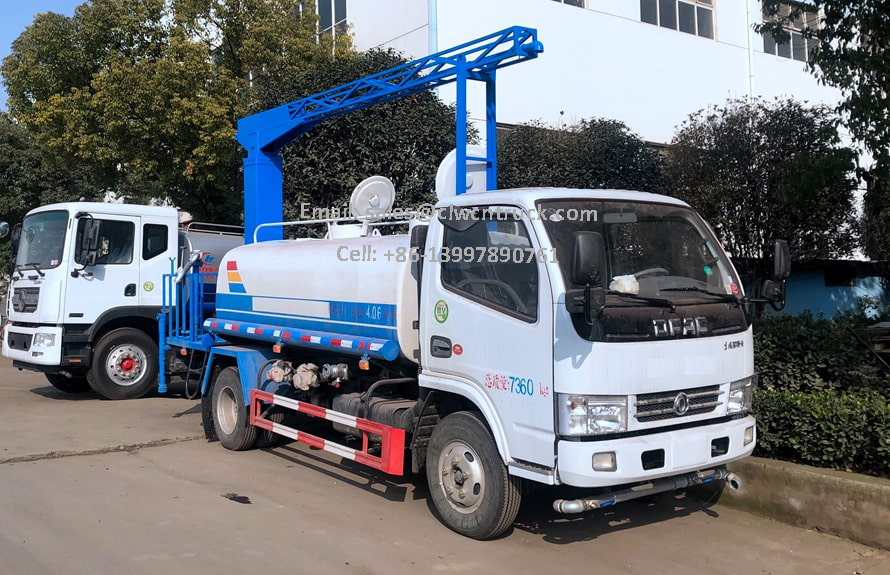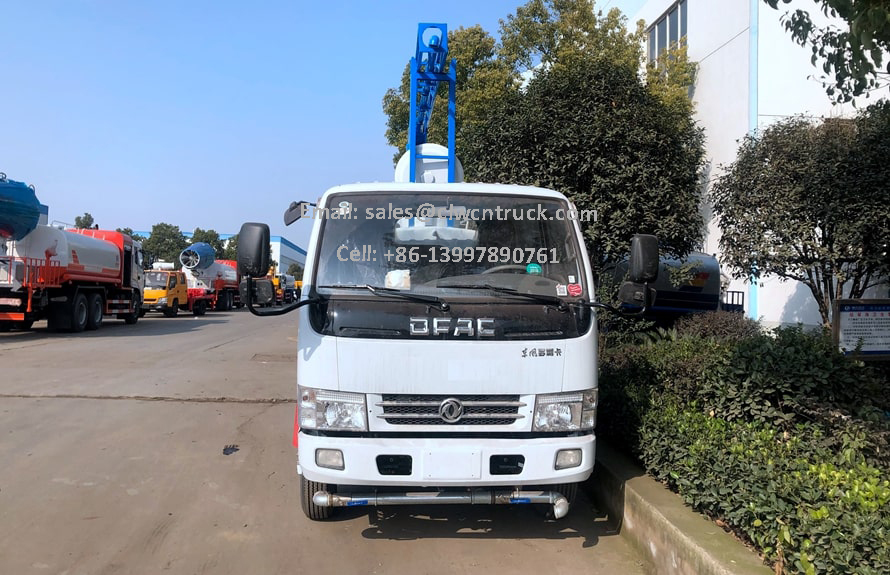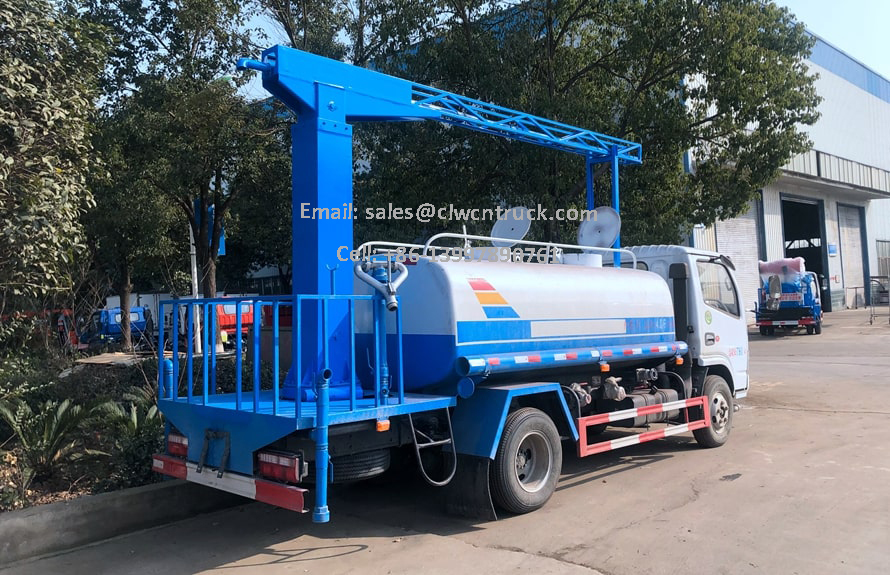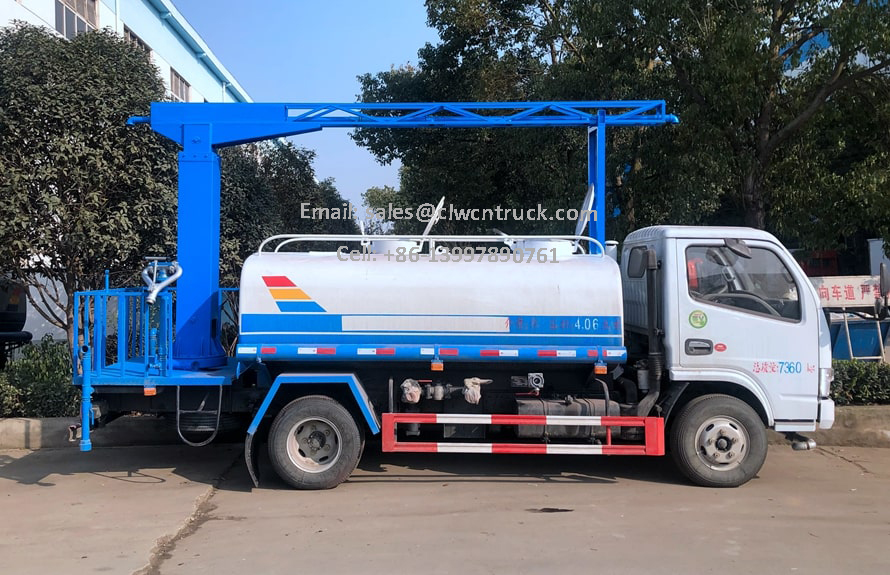 SERVICE COMMITMENT:
CLW GROUP-Chengli Special Automobile Co.,LTD, one of the leading Dust Removal Trucks manufacturer located in Suizhou city, Hubei province, China, whose philosophy is and always remains "For Your Success". We commit ourselves and service to the development of industry and protection of environment.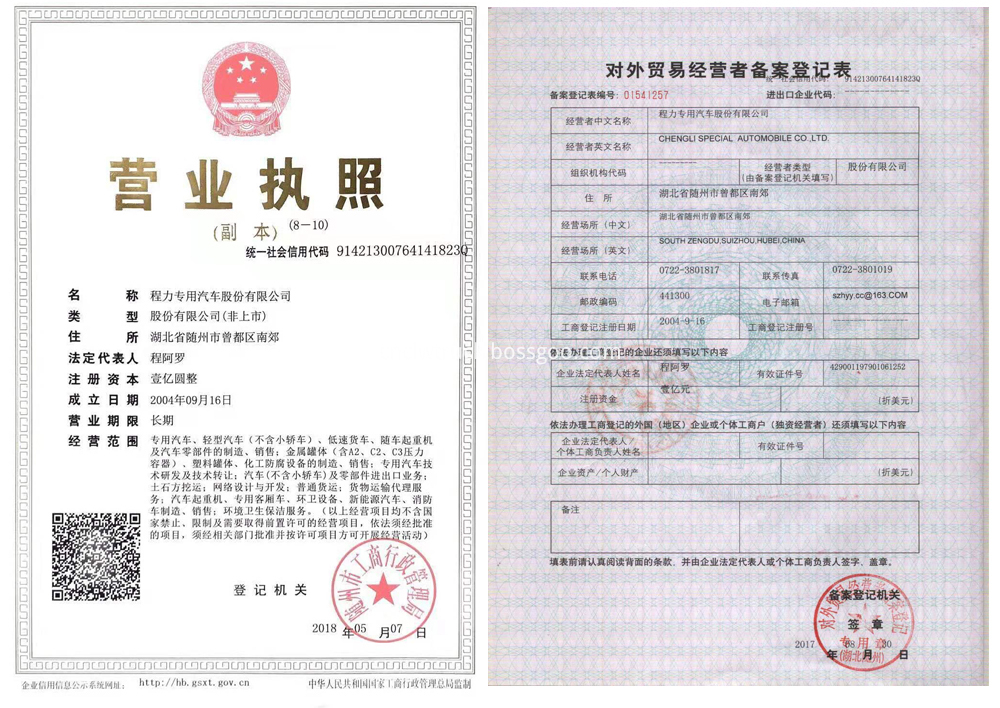 CERTIFICATE MANAGEMENT
As the leading special purpose truck manufacturer,CLW GROUP is known for the "Famous Chinese brand" quality special trucks nearly 20 years, and can provide many kinds of quality certification: CE Certification; ISO9001-2008 Certification; TÜV Certification; BV (Bureau Veritas) Certification; SGS Certification, etc.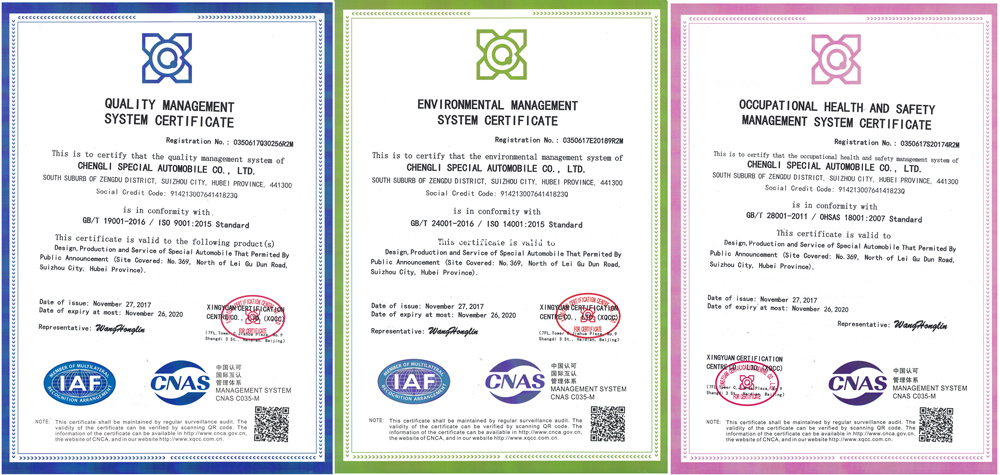 QUALITY STABILITY
A Brand with stable quality level is significant to our customers. so all CLW brand products have their quality control starts from the material & chassis, till the whole truck produce than leave China. We stress high intention on the tolerance of components and workman ship.
There is no single machine that is perfect for every application, not even the most versatile one, we understand that when you run a project, you will need more than one categories of trucks to finish the project perfectly. No matter you work with the truck by your own, or sold to others, CLW GROUP offers special package service for you who will be in need of various trucks. No matter you are in road construction, house building, or environmental protection. We strive to give best suggestion and provide best special trucks for you. Also we will make your projects more profitable. With our large selection of trucks, we are ready to perform on your next working site.
COOPERATION PARTNERS

STAFF TRANING
When trucks production are finished, customers are welcome to have a visit in our factory. Not only for inspecting the trucks, but also for training. The staff training include teaching customers how to use and maintenance the truck, also some common troubleshooting.

TECHNICAL SERVICE
As we understand that for every project, the down time for any reason will cost much. which means the 24 hours a day & 7 days a week hotline service will not meet the requirements for project running. Thus besed on the principle of consideration for our customer we company are offering much technical support to our customers: Before shipment, our engineer will testing and trial the truck, eliminate all possiable problems; Also when truck deliveried, the English version Instruction Manual will send with truck.
EXPORT SERVICE
Our company is responsiable for each truck that produced by us:
Inquiry: Each inquiry will get full support from us.
Design: Our engineers will analysis customers requirement and give best design for the truck,and make sure the truck is 100% meet customers needs.
Production: Use advanced equipments and most suitable material to produce best truck for customers.
Delivery: All been carefully waxed before shipment.
After-sale Service: 12 months warranty period and provide operation technical support.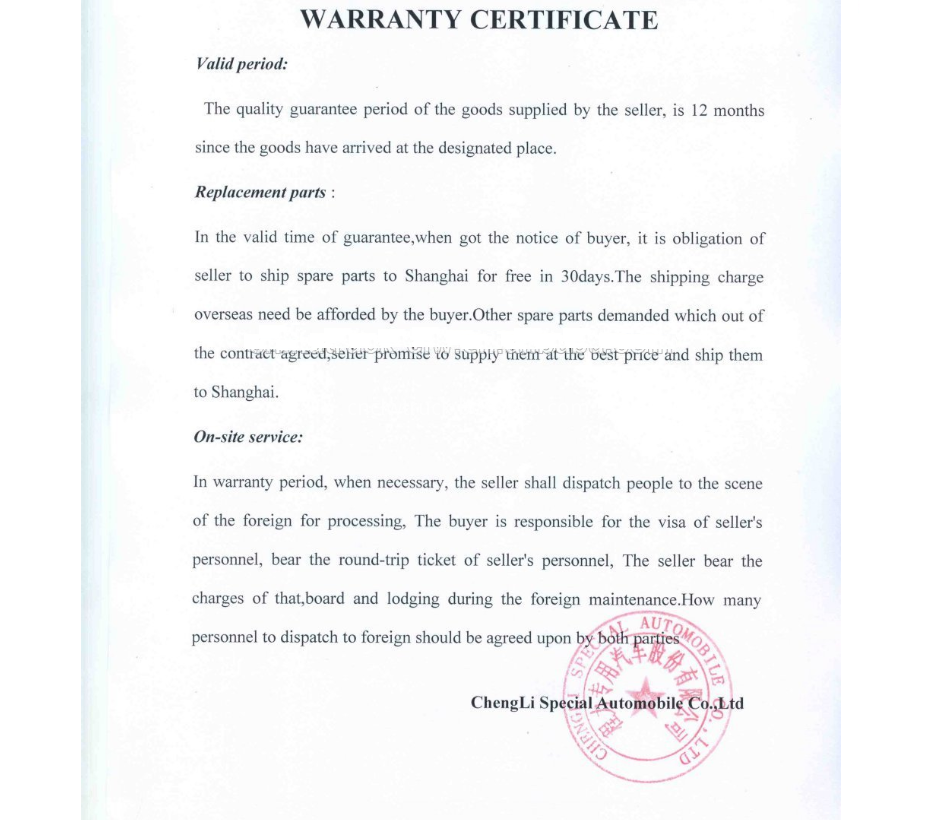 Need more details of our Dust Removal Trucks welcome to contact us at any time, we are always at your service.