Industrial Grade Calcium Lignosulfonate
Calcium Lignosulfonate's properties make it suitable for a wide variety of applications in textile dyestuff, Concrete Admixture such as water reducer, metallurgic engineering, petroleum industry, pesticides, Carbon black, Animal feed, and porcelain, etc.
Calcium Lignosulphonate is a kind of natural anionic surface active agent processed with sulfurous acid pulping waste through advanced production technology. It can work well with Other Chemicals and produce early strength agent, slow setting agent, antifreeze and pumping agent . It is widely used in various concrete projects such preformed concrete, reinforced concrete and prestressed concrete, especially applicable for commercial concrete, anti-freezing concrete, waterproof concrete, bulk concrete, pumping concrete, with high economic benefit.

Sodium Lignosulphonate water reducer are mainly for concrete mixture as water-reducing additive. Low dosage , low air content , water reducing rate is high ,adapt to most kind of cement. Can confected as concrete early-age strength enhancer , concrete retarder , antifreeze , pumping aids etc. Nearly no precipitate product in the liquor additive which is made from The sodium lignosulphonate and Naphthalin-Group High-Efficiency Water Reducer .The sodium Lignosulphonate is fit for apply to building project, dam project, thruway project etc.

Introduction
Calcium lignosulfonate is a light yellow powdery solid processed by (sulfite method), which is easily soluble in water. It is a polymer electrolyte. Calcium lignosulfonate has strong decomposition, cohesiveness and integration. Calcium lignosulfonate can be used as concrete water reducer, cement slurry thinner, sand type reinforcement agent, pesticide emulsifier, mineral processing dispersant, leather pretanning agent, ceramic or refractory plasticizer, oil well or dam grouting gel agent and many more.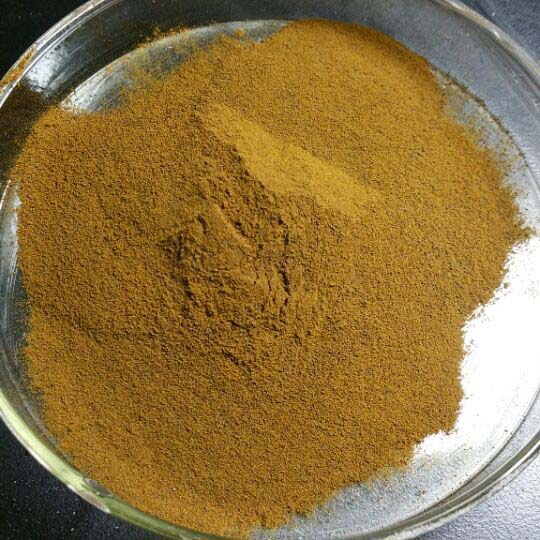 Main indicators
| | |
| --- | --- |
| Name | calcium lignosulfonate |
| Appearance | light yellow powder |
| Lignin content | 55-60% |
| Moisture | ≤8% |
| PH value | 4-6 |
| Water insoluble matter | ≤0.33% |
| Reduced product | ≤17% |
| R ion | ≤1% |
| Ash | 13.02% |
| Bulk density | 0.25g/cm3 |
Main performance

1、Used as a water-reducing agent for concrete: 0.25-0.3% of the cement content can reduce the water consumption by more than 10-14, improve the workability of concrete and the quality of the project. It can be used in summer to suppress slump loss, and it is usually used in combination with superplasticizer.
2、Used as ore binder: in the smelting industry, calcium lignin sulfonate is mixed with ore powder to make ore powder balls, which are dried and put into the kiln, which can greatly improve the recovery rate of smelting.
3、Refractories: When manufacturing refractory bricks and tiles, the use of calcium lignin sulfonate as dispersant and binder can significantly improve the operating performance, and has good effects of water reduction, reinforcement, and crack prevention.
4、Ceramics: Calcium lignosulfonate is used in ceramic products, which can reduce carbon content, increase green strength, reduce plastic clay consumption, improve mud flowability, improve yield by 70-90%, and reduce sintering speed from 70 minutes to 40 minutes.
5、Used as a feed binder, it can improve the preference of livestock and poultry, good particle strength, reduce the amount of fine powder in the feed, reduce the powder return rate and reduce costs. The loss of mold is reduced, the production capacity is increased by 10-20%, and the allowable amount of feed in the United States and Canada is 4.0%.
6、Others: Calcium lignosulfonate can also be used in refining aids, casting, pesticide wettable powder processing, briquette suppression, mining, mineral processing beneficiation agent, road, soil, dust control, Leather Tanning leather filler, carbon black Granulation and other aspects.

Packaging and storage
1. Package:25kg/bag
2. Storage: This product needs to be placed in a dry and ventilated place, and should be protected from sun, moisture and moisture. This product does not deteriorate for long-term storage. If there is agglomeration, it can be used as an aqueous solution or crushed, without affecting the performance and effect
3. Transportation: This product should be lightly loaded and unloaded during transportation. It is forbidden to use iron hooks for loading and unloading to prevent damage. The product is non-toxic and harmless. It is a non-flammable and explosive dangerous product. It can be transported by containers such as cars or trains or LTL.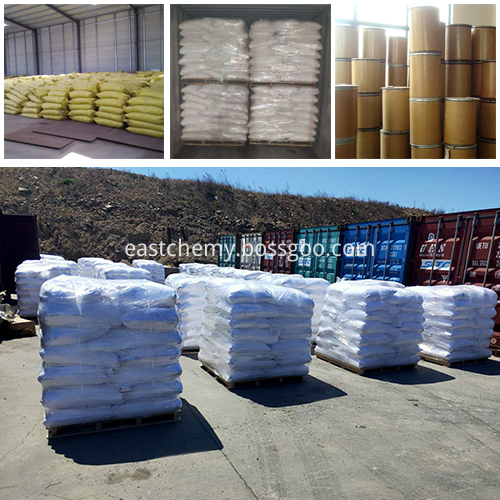 Our Company
Shenyang East Chemical Technology Co., Ltd., established in 2012, is a professional supplier of concrete admixture products. Our company relies on high-quality and rich resources in the Northeast and mainly sells the first, second, and third generation water reducers, lignin sulfonates, naphthalene-based superplasticizers, polycarboxylic acid water reducers, polyether monomers (HPEG, TPEG), and polycarboxylic acids Water Reducing Agent (PCE) series products and other concrete admixture auxiliary materials, such as sodium gluconate, acrylic acid, citric acid, etc Our company's products are exported to all parts of the country and Southeast Asia, the Middle East, Europe and other international markets Our company has established a comprehensive sales and service network system throughout the country, and we have many branches and foreign trade transit warehouse in Shenyang, Wuxi, Shandong and so on We committed to being a sincere and trustworthy partner of our customers adhering to the company culture of "customer first, professional and efficient" . We are willing to work with friends at home and abroad to create a better future and achieve win-win cooperation.