Chemical Auxiliary Sodium Gluconate Powder
The sodium gluconate is polyhydroxy sodium carboxylate; it is also called sodium pentahydyoxycaproate; the molecular formula is C6H11O7Na; the molecular weight is 218.14; and it is white or light yellow crystalline particles or powder in appearance,easily soluble in water, slightly soluble in alcohol, and insoluble in ether. It is mainly used for acid-base balance agents,water quality stabilizers, surface cleaners, cement admixtures and so on, with wide application.


Main application

(1) Sodium Gluconate used as a cement admixture: after a certain amount of sodium gluconate is added into the cement, it can improve the plasticity and strength of the concrete, and has retardation effect, namely postpone the initial and final setting time of the concrete;

(2) It has apparent coordination effect, is applicable to various formulas such as molybdenum, silicon, phosphorus, tungsten and nitrite, and greatly improve corrosion inhibition effect due to the influence of coordination effect;

(3) Contrary to general corrosio;n inhibitors, the corrosion inhibition efficiency is increased with the rise of the temperature;

(4) Meet the technical requirements of scale-inhibiting abilities, has strong complexing capacity on Ca, Mg and Fe salts, and especially has excellent chelating effect on Fe3+;

(5) As a corrosion and Scale Inhibitor for circulating cooling water, it is superior to other corrosion and scale inhibitors used at present, and can achieve the effect of public nuisance removal.

(6) Used as a Steel Surface Cleaner: if steel surfaces need to be platinum, chromium, tin and nickel-plated for special uses, the surfaces of their billets all need to be strictly washed to make coatings and steel surfaces firmly bound, and the adding of the sodium gluconate into their cleaning agents will achieve perfect effect at this time;

(7) Used as a Cleaning Agent special for glass bottles: the professional cleaning agent for glass bottles with the sodium gluconate as a main formula can improve the following frequently asked problems: poor detergency, and easy blocking of nozzles and pipelines of bottle washers; unsatisfactory detergency on the rust of bottle labels and bottle necks;unsatisfactory food safety caused by trace residue (such as phosphate residue); and public nuisance formed by the discharge of washing water;

(8) Can be used for industrial fields such as electroplating, film manufacturing and so on.

Supplier
We are the sole agent of 5 sodium gluconate suppliers in China, and our supplier strength is very strong. The factory covers an area of hundreds of thousands of square meters, has hundreds of professional employees, and the factory is close to the port, so transportation is very convenient.

Market
Our products have been sold to the United Kingdom, Finland, Italy, Germany, Turkey, Russia, Middle East, South Africa, India, Pakistan, Thailand, etc., our products have been appreciated and praised by our customers.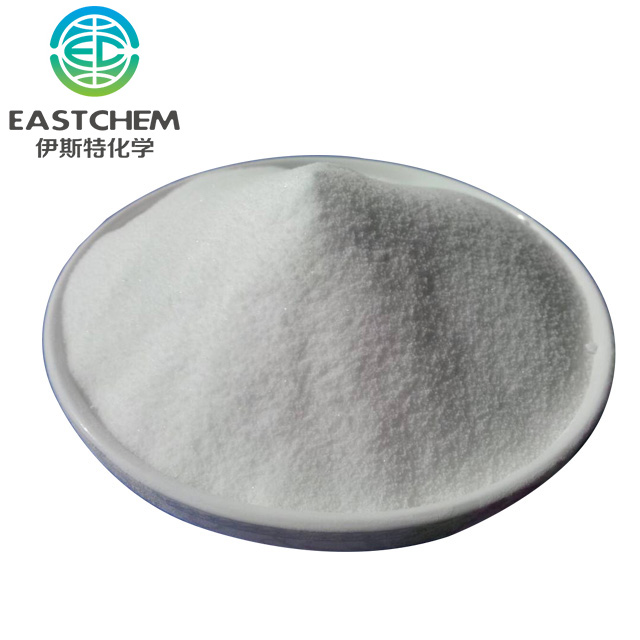 Specification:
| | |
| --- | --- |
| Items | Standard |
| Content | > 98% |
| Chloride | < 0.05 % |
| Arsenic | < 3 PPM |
| Lead | < 10 PPM |
| Heavy metal | < 20 PPM |
| Sulfate (count according to SO42-) | < 0.05 % |
| Reductant | < 0.5 % |
| Loss on drying | < 1.9 % |
Packaging and storage


Packinng:25kg/bag
Storage:Store in a cool and ventilated place
Shelf life:one year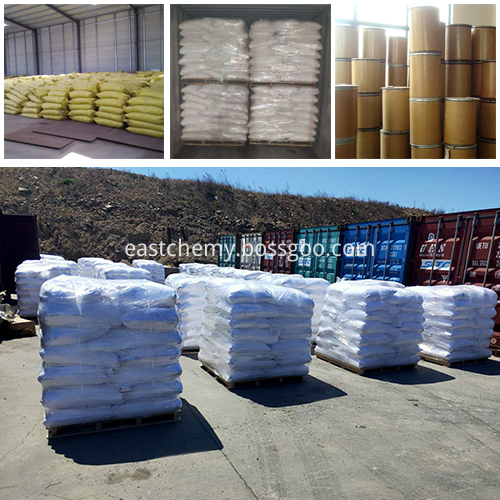 Our Company
Shenyang East Chemical Technology Co., Ltd., established in 2012, is a professional supplier of Concrete Admixture products. Our company relies on high-quality and rich resources in the Northeast and mainly sells the first, second, and third generation water reducers, lignin sulfonates, naphthalene-based superplasticizers, polycarboxylic acid water reducers, polyether monomers (HPEG, TPEG), and polycarboxylic acids Water Reducing Agent (PCE) series products and other concrete admixture auxiliary materials, such as sodium gluconate, acrylic acid, citric acid, etc Our company's products are exported to all parts of the country and Southeast Asia, the Middle East, Europe and other international markets Our company has established a comprehensive sales and service network system throughout the country, and we have many branches and foreign trade transit warehouse in Shenyang, Wuxi, Shandong and so on We committed to being a sincere and trustworthy partner of our customers adhering to the company culture of "customer first, professional and efficient" . We are willing to work with friends at home and abroad to create a better future and achieve win-win cooperation.