Model NO.: GR-F 104 Environmental Protection: Yes Kind: Detergent Application: Pretreatment Auxiliary, Dying Auxiliary Temperature: 35-65ºC , Optimum35-50 ºC Solubility: Soluble in Water Period of Validity: 6-9 Months Transport Package: Plastic Drums Packing/Woven Bags Origin: China Certification: REACH, Gots Color: White Appearance: Powder Fabric: Cotton,Cotton/Polyester Odor: Slight Fermentation Odor pH: 5.5-7.5 , Optimum 6.5-7 Trademark: green Specification: 30 kg/drum, 25 kg/bag HS Code: 350790 Hot sale denim washing chemical
Anti Back Stain Powder
GR-F104 is a special anti-pollution non-ionic surfactant hydrophilic polymer resin, It has superior sustained anti-pollution effects. Because of its special molecular structure containing dye molecules with complex surface active role and a high dispersion, so the application can also ensure that efficient anti-pollution effects.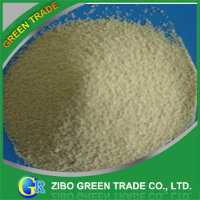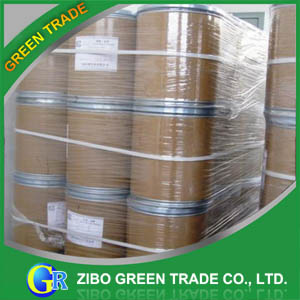 Product Features The product can enhance the activity of about 10%, significantly improved the stone washing effect of friction; Reinforcement fabrics dimensional sense after washing visual effects significantly better than other products; Bathing with enzymes, enzyme powder or added to enhance the anti-sticking back in effect; Good stability, and environmentally friendly and free APEO, readily biodegradable and more cost-effective compared to Import Products ; The temperature application range,20-60 ºC has superior anti-pollution effects. High saturation, the greater the amount, the better; Anti-sticking back capacity particularly long time, within 60 minutes of a continuing anti-sticking back effect; Resistance acid and alkali and electrolyte.
Technology
Dos

age

0.5-2g/L, 

Bath ratio

1:5-1:20

PH range

5.5-7, 

Temperature

35°C - 65 °C,

Process time

20-60minutes

Solubility

soluble in warm water
Packaging and Storage
Standard packaging is 30kg/woven bag.
Recommended to stored