FULVIC ACID
Fulvic acid is from brown coal, has high ability of hard water resistance, can be used for drip irrigation, foliar spray and fertigation, it will be better mix with NPK fertilizer. Also it will be very good for making pesticide and liquid fertilizer, or you can mix fulvic acid with pesticide for application, many domestic factories begin to pay high attention to fulvic acid now, buy our fulvic acid for reproduction.
Fulvic acid is our patent product. Fulvic acid has much better effect on plants compared with normal organic fertilizers, and the most important is dosage of fulvic acid is very small. Now fulvic acid is becoming more and more popular in global market.
SPECIATION:
| | |
| --- | --- |
| Item | Fulvic acid |
| Appearance | Black Powder |
| Water Solubility | 100.0% |
| Fulvic Acid (dry basis) | 50.0%min |
| Potassium (K2O dry basis) | 12.0% min |
| pH | 5.0-7.0 or 8.0-10.0 |
| Size rate (60-80mesh) | 95%min |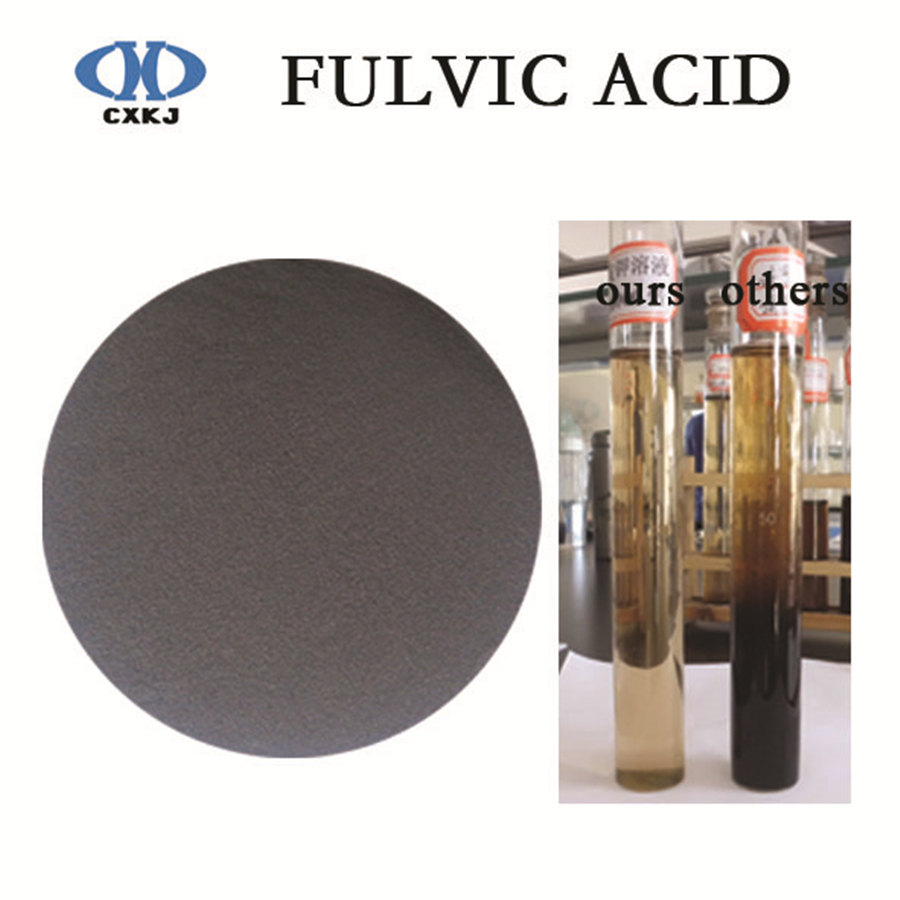 Function:
Fulvic acid has a strong electrolysis ability which is able to stimulate plant cell activity.
1. It is a kind of natural efficient chelation agent. It could chelate different kinds of mineral substances and microelements and convert them into the form which could be absorbed by plants. The small molecule shape can carry various microelements and mineral substances to penetrate plant cell walls quickly to enter into plant body. Its C.E.C could reach 1,400. In the humic acid family, it is the content which could stimulate plant to absorb nutrient in the shortest time.
2. Fulvic acid could promote cell division and growth, obviously stimulate cusp growth of root system and increase fibril quantity. Thus, it has significant effects of increasing income on rootstock crops.
3. Fulvic acid has obvious effects on improving drought resisting effects of crops. It could promote chlorophyllous generation, reduce moisture evapo-transpiration, improve water retaining capacity of soil and enhance the absorption of nutrient substances. It has significant effects in arid regions.
4. Fulvic acid could stimulate the activity of various enzymes in the plant in order to stimulate crop growth, improve crop quality and increase yield. It has the title of [Natural plant growth stimulant" which could substitute some synthetic hormones such as gibberellin, compound sodium nitrophenolate and paclobutrazol.
5. Fulvic acid could be used after mixed with most pesticides and fertilizers , the dosage of fertilizer and pesticide can be reduced by 20% .
6. Fulvic acid is an ideal additive for production of pesticide and fertilizer factories. The effects are doubly.
Application:
50-60g/ha per season for foliar spray,dilution rate is 1:15000-20000.
If mixed with urea,the dosage of urea will be reduced 5%.
We recommend applying 3-4 times every season according to the crop season.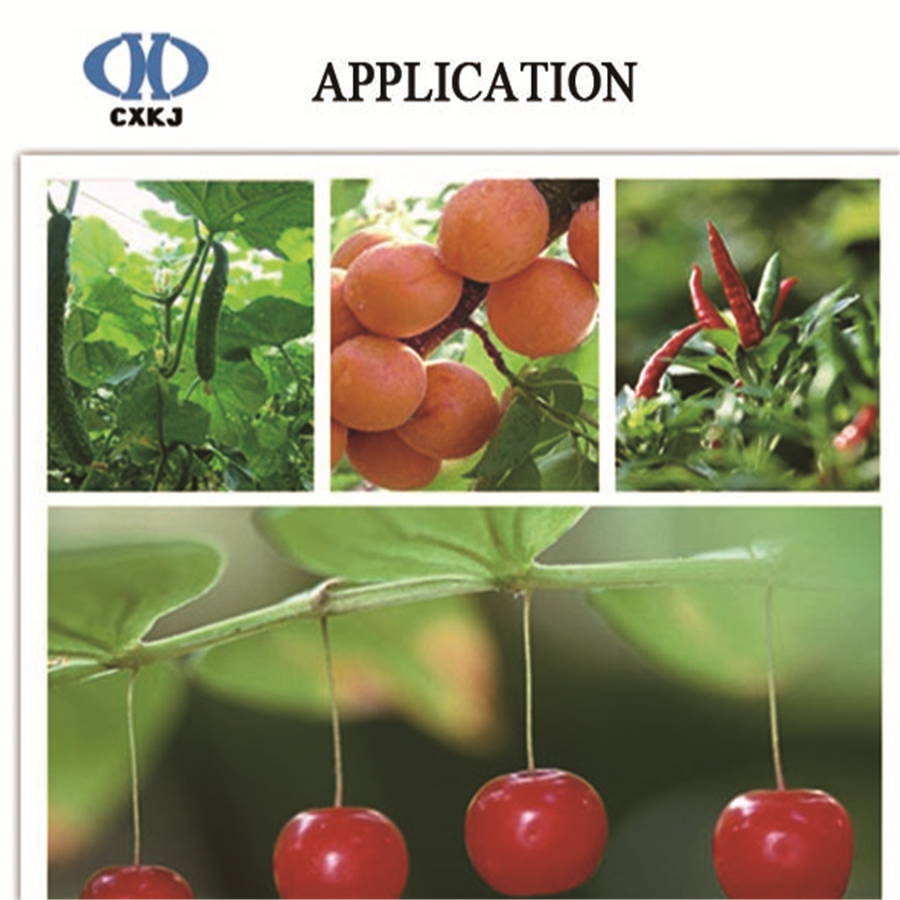 PACKAGES:
Plastic woven bag with inner PE bag----5/10kgs net.
Kraft paper bag with inner PE bag---1/5/10kgs net.
Aluminum foil bag---1/5/10kg net.
Ton bag or as your demand.